Unfortunately, the "Battle Of 1835" in Kirby, Texas got rained out today. It was cloudy, but dry all thirty miles along the way into Kirby,
just SE of San Antonio. But no sooner did I hit the city limits then it came down in torrents. I was drenched walking around the church
grounds. No place to hide. The reenactors were ducking under pavilions set up for the festival concessionaires, but even
they
were too
flimsy and narrow against the driving rain. After an hour of waiting for the rain to subside, it was decided to call off the battle, as the
field was inundated and boggy. I had a scary time driving back home through Seguin . The rain was exceptionally heavy and I never went
faster than 50 mph, though some fools on the highway thought that driving even faster in the rain was the way to go. Got home safely,
but the floormats in my new car are now all muddy. I will try and clean them after they've dried out.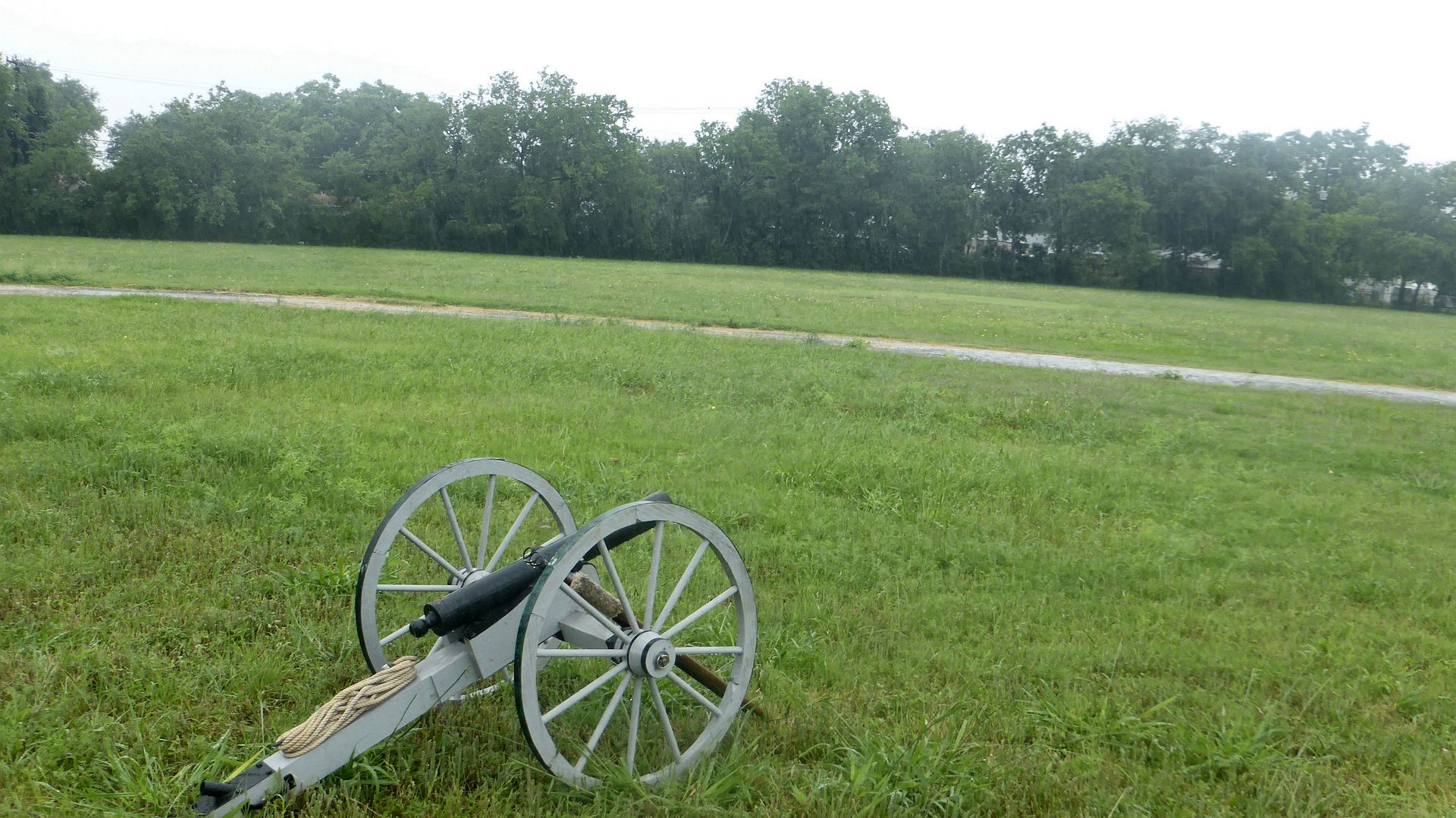 Nice field adjoining the church grounds chosen for the battle, a tad larger than a regulation football field.