Some of you may recall how our late friend Jeffrey Dane would visit Sam Houston IV every March in Katy Texas before coming to San
Antonio for HHD.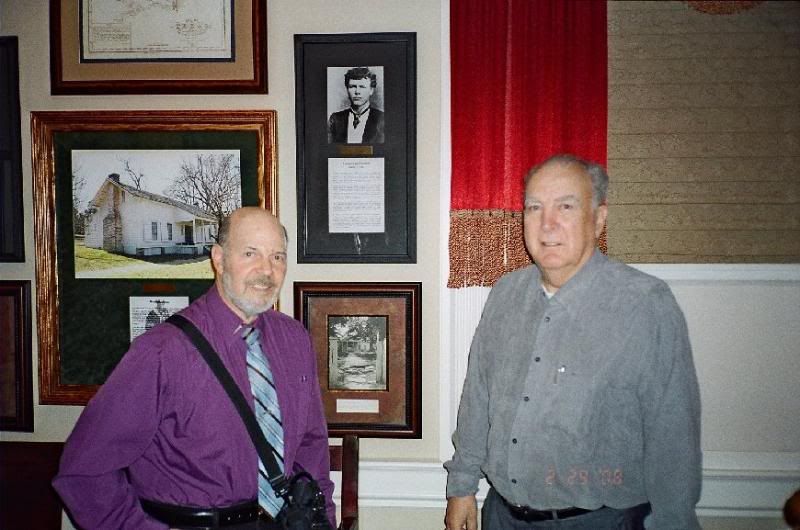 Jeffrey Dane with Sam Houston IV, Gen. Houston's great-grandson, February, 2008
Per: Albert Seguin Gonzales,March 10 at 1:38pm
The Sam Houston Chapter of The Sons of the Republic of Texas greatly laments the passing away, on March 10, 2017, of our
great compatriot and friend, Sir Knight Sam Houston IV, KSJ. Sam was a founding member of the Sam Houston Chapter #38,
in Katy, chartered in 1987, so named in honor of his great grandfather, Texian commander and hero of the Battle of San
Jacinto, and President of the Republic of Texas.

Sam was invested into the Knighthood of the Order of San Jacinto in 1985, had served as Knight Commander of the Order, and
had served as the President General of The Sons of the Republic of Texas from 1990 to 1992. He had also served as President
of the San Jacinto Chapter #1; and, in 2016, was named President Emeritus of the Sam Houston Chapter.