While on my way to Boerne yesterday to see the film screening of "The Adventures Of Pepper & Paula", I decided to swing by
the Guadalupe River State Park. I was glad I did. Located just off Hwy. 46 West on the border of Comal and Kendal Counties,
"the park is comprised of a 1,938.7-acre segment of the Texas Hill Country noted for its ruggedness and scenic beauty" with
a four mile of Guadalupe riverfront to explore. There's a visitor center, ranger station, campgrounds, picnic areas overlooking
the river, guided tours, lots of woody areas with nature, hiking, and equestrian trails. as well as some cool limestone cliffs.
Because of my time limitation, I was only able to spend about an hour exploring maybe a half a mile of the riverfront, down
and back, taking photos along the way. Only slipped and fell in once. Got muddy.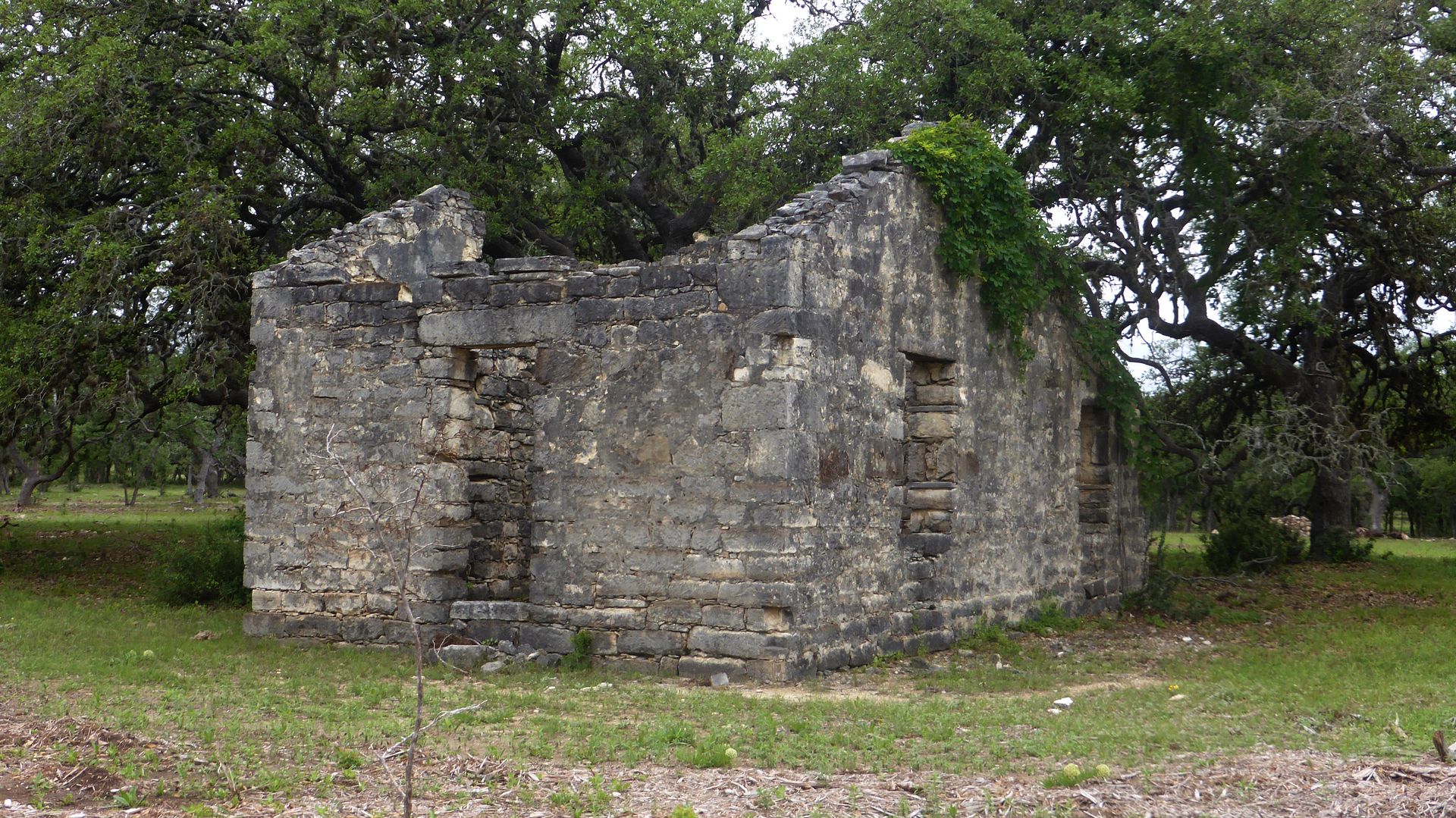 On the way in, I espied this cool old stone ruin and hung quick u-turn to get some photos. Shame that it did not have some sort of sign,
or historical marker, because it must have
some
interesting history.