Flooding on the Guadalupe River off Common in New Braunfels this past afternoon caused street closures and a lot of debris cleanup.
Bear in mind that this is about 10 hours past the strongest part of the surge and that the flood waters have receded considerably.
The Guadalupe not only overflowed the bridge, but stretched its banks to 10 times their normal flow.
Perhaps the most hard hit area along the Guadalupe River in New Braunfels today was the little community of Gruene. The bridge
overflowed with debris and there was a lot of damage to property, including a riverside restaurant whose wooden deck was swept
away and the building gutted by the water surge. A toobers/kayakers outfitter store was also swept away in the flood.
Following are my photos from the two above mentioned flood areas.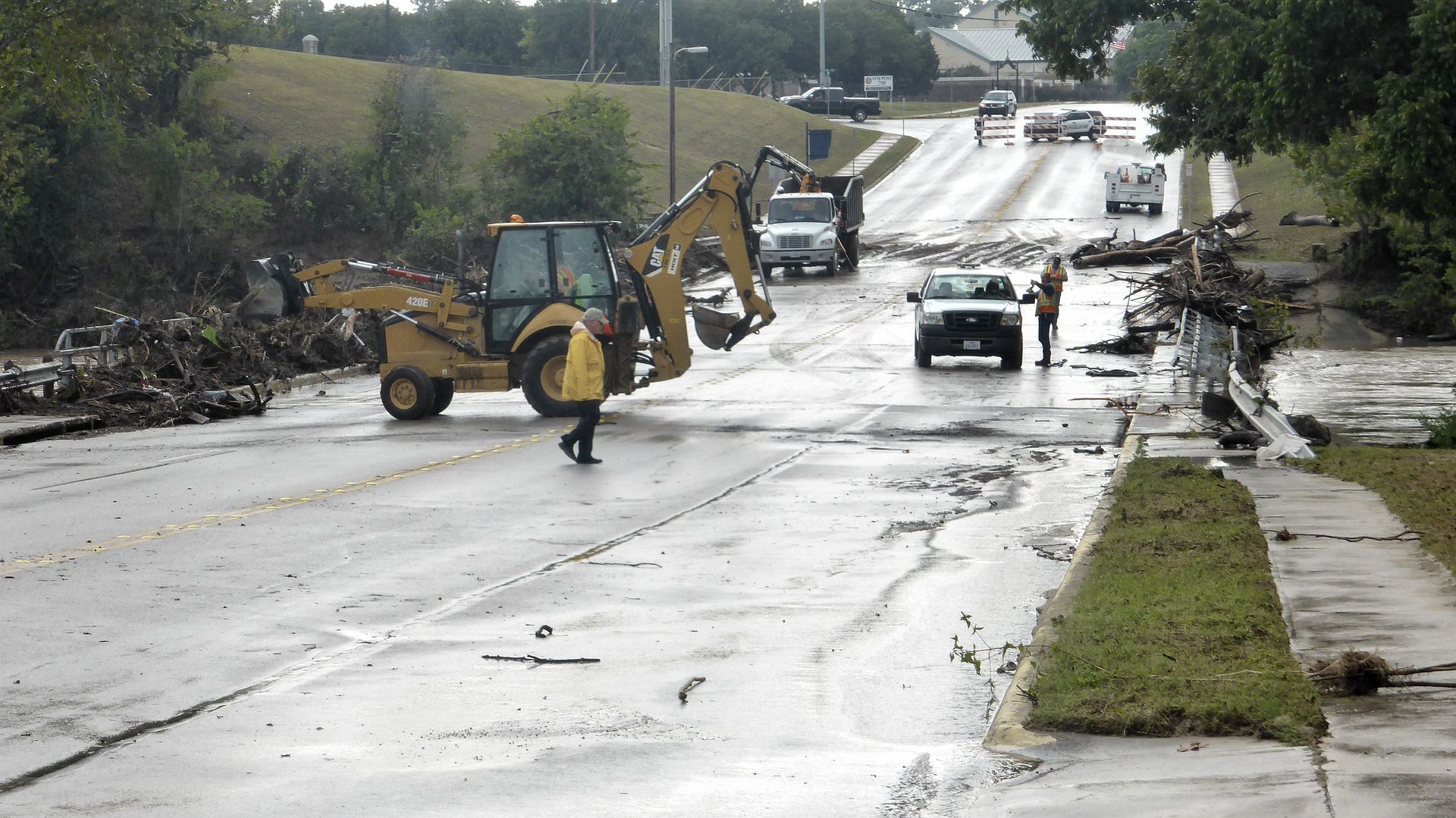 Street closure. Flooding on the Guadalupe River on Common.