South Padre Island is situated in the Gulf of Mexico just outside Port Isabel, near Brownsville.
The 30 mile long, 1/2 mile wide barrier island is connected to the mainland by the Queen Causeway,
a long winding bridge in the bay similar to the ones that connect the Florida Keys to the mainland.
It boasts 4000 residents, that
other
Schlitterbahn Water Park, a sea turtle sanctuary, white beaches,
hotels, night clubs and bars. Small wonder it is a favorite destination for the college crowd during
Spring Break.
I was in nearby Harlingen this weekend to attend the Texas Independence Celebration in San Benito,
the city that directly adjoins Harlingen. After my 4 hour 19 minute drive from New Braunfels, I felt
I had enough time to go exploring and the lady at the visitors information bureau suggested that if
I wanted to see nice beaches and the Gulf Of Mexico, South Padre was definitely my best choice. So
I proceeded the 45 miles to South Padre then crossed over the Queen Causeway under gray, misty skies
that threatened rain. Follow are a few photos I took of my brief visit.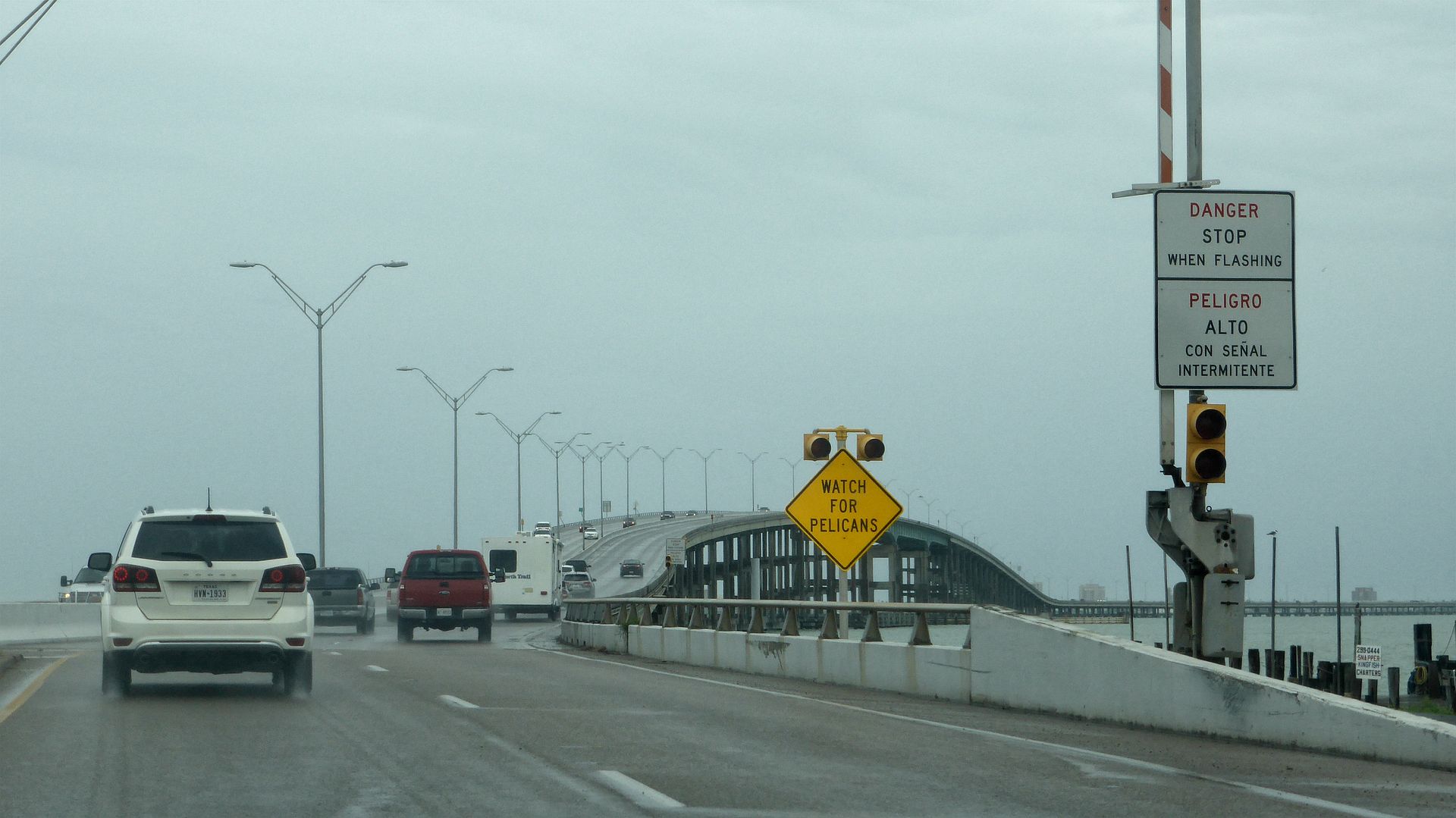 Approaching Queen Causeway from Port Isabel.