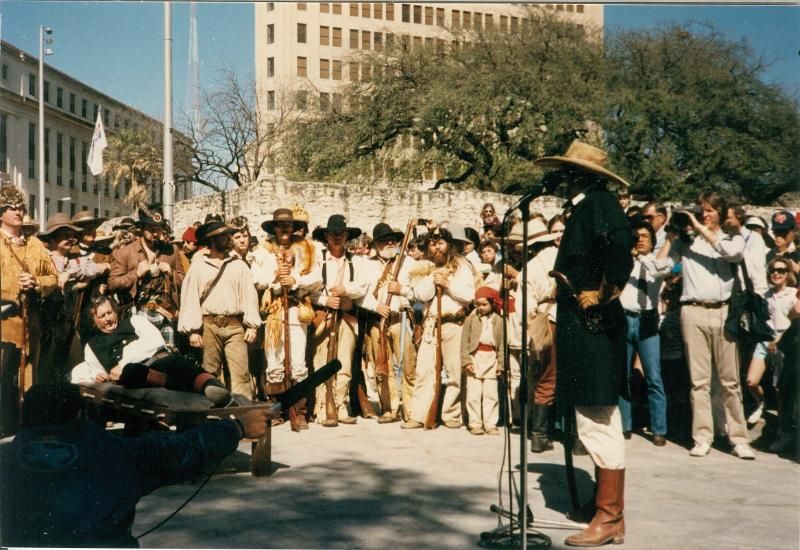 Oh dear, Jack is about to give his three hour speech. While Mike Waters gets to lay this one out, Jeff Bearden, Dennis McCamley (in
feather topper) and his friend Clive gotta stand for the duration.
(That's little Daniel Morfin in red bandanna and sash.) And
isn't that Jerry Laing's hat directly beneath the New Orleans Greys flag on the left there? And come to think of it, that's Doug Cohen
standing next to Jeff Bearden.